Selling your home can be a lengthy, complicated and emotional process – saying goodbye to a place where you spent your life is never easy. However, if you've got a strategy for success and a better home to look forward to, this process doesn't have to be too hard at all. One of the your top priorities when preparing for a sale should be sprucing up your home to make it more appealing to potential buyers. Just a few fixes and updates to boost curb appeal when selling your home can go a long when it comes to attracting buyers, selling quickly, and getting top dollar. 
So, if you are thinking about selling your home in 2019, here's how you can boost its curb appeal and give it a fresh and new inviting look for potential buyers. The sooner you get started, the better!
Maintain the lawn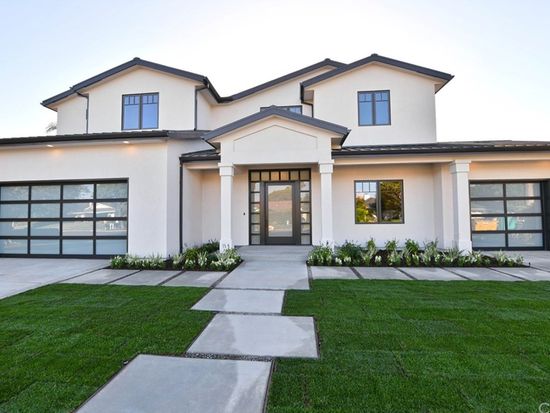 1429 Santiago Drive, Newport Beach
Your front yard is one of the first things all potential buyers notice when approaching your home, which means it has to be absolutely perfect if you want to make a good first impression. Luckily, this is much easier than most people think, and it all comes down to regular maintenance. Mow your lawn and trim your hedges at least once a week, but don't forget fertilizing, watering and edging it as well, as these are the only ways to keep your front lawn in the best shape possible. Keep in mind that buyers can come whenever they want, so your lawn should look amazing all the time.
Thinking about planting
In case your front lawn doesn't look as great as you'd like it to look, you might want to think about new grass. Planting a new lawn sounds like a ton of work, but it's not that hard at all, and the only thing you have to do is make a plan and start planting on time. If you do that, your lawn will be ready for visitors sooner than you can imagine. Also, think about some new plants and flowers – these will make your front lawn more elegant and classy, but also add a new layer of color to it as well. If you pick roses, lilies or other colorful flowers, your front lawn is certainly going to look better than ever.
Repaint the exterior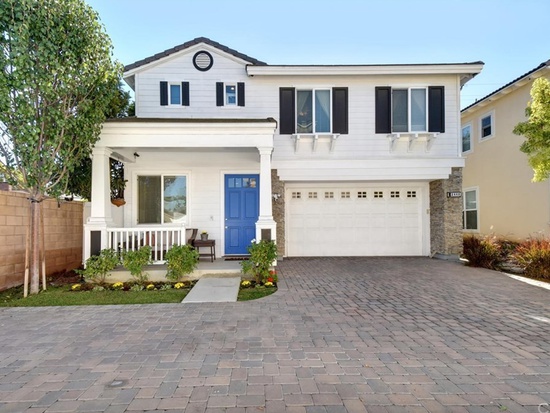 2448 Newport Boulevard, Costa Mesa
This is a home improvement project not that many people like to get involved right before selling their home, feeling it's an unnecessary investment and a waste of money. However, if you think about it, it's easy to understand why this is one of the best ideas out there – repainting your exterior is going to make your home seem homelier and more appealing, and it's going to attract more people than it normally would. You can even do it on your own and thus minimize the costs: all you need is some supporting scaffolding, a few brushes, a couple of sprayers and a ton of paint, and you can get started right away!
Pay attention to the pathway
This is another area visitors notice as soon as they come to your home, and it's always good to have a nice pathway. It's basically a way for them to get from their car to your home, and walking on a pathway that's not properly maintained isn't going to make you look good. There are lots of ideas you can explore, from concrete to pebbles, and you can easily turn your pathway into a work of art all potential buyers are going to appreciate.
Replace doors and windows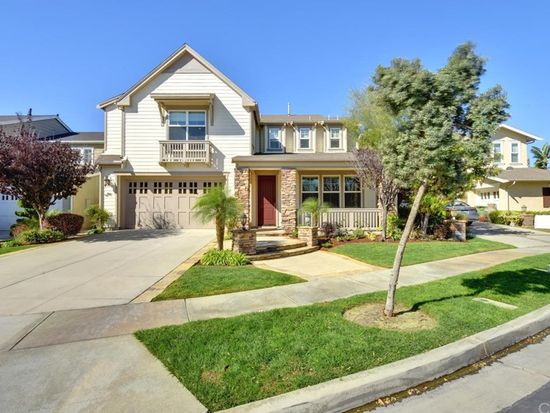 In the end, this is one of the best ideas in the world – it boosts the curb appeal and value of your home, but it also makes it more sustainable and protected all year long, which is quite important in the long run. If you have old windows and an ancient front door, the chances are you can't keep your home cool in the summer and warm in the winter, and that's a house nobody is going to buy. But, new doors and especially windows will help you regulate temperature more easily and make your home more valuable and aesthetically appealing, so take this investment into consideration as well.
Boosting your curb appeal doesn't have to be too hard or challenging, and it's all about making your home look as pretty as possible. Most people have a problem investing money into a property they plan on selling, but don't forget that all investments make your home more valuable than before, so any of these ideas are going to be worth your time and money. Just pick the ones you like the most and adapt them to your own surroundings, and you'll sell your home sooner than you've thought!