Thanks to amazing weather and strong home values, Southern California real estate is always a good investment. In particular, Anaheim real estate presents a variety of benefits to consider for real estate investors and buyers alike. 
Range of Affordability
Whether you're looking for condos for sale in Anaheim or single-family homes, there's plenty to choose from. In fact, Anaheim is one of the most affordable places to buy in Orange County with an average sale price of $605,863. Home prices in Anaheim CA start in the high $200,000s and range upwards of $2 Million.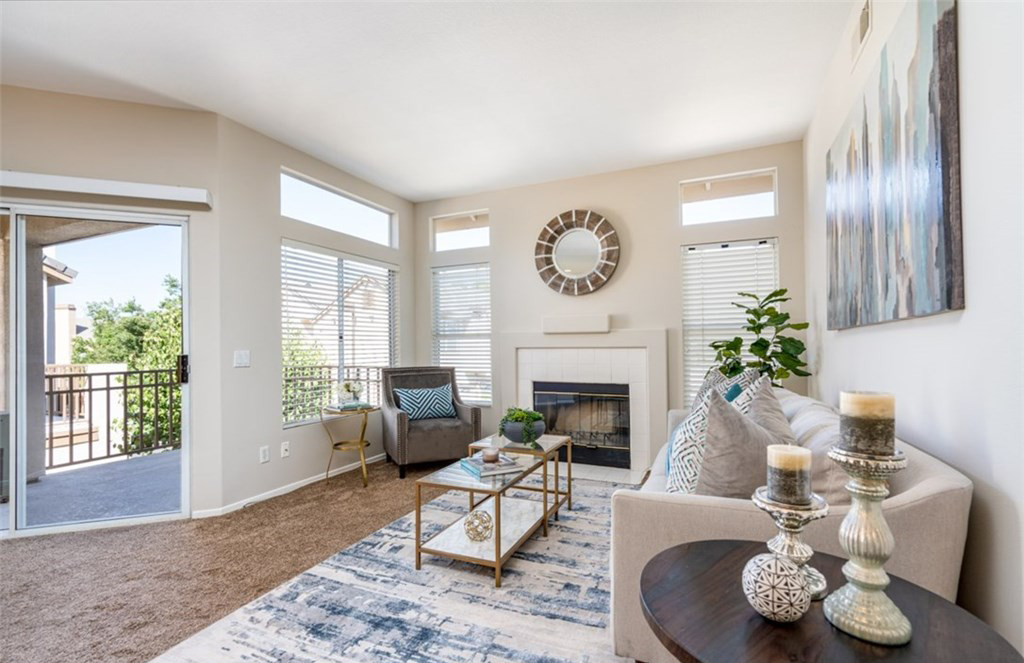 Offered at: $475,000
2 Beds | 2 Baths | 1,046 sqft
1072 S Country Glen Way, Anaheim Hills, CA 92808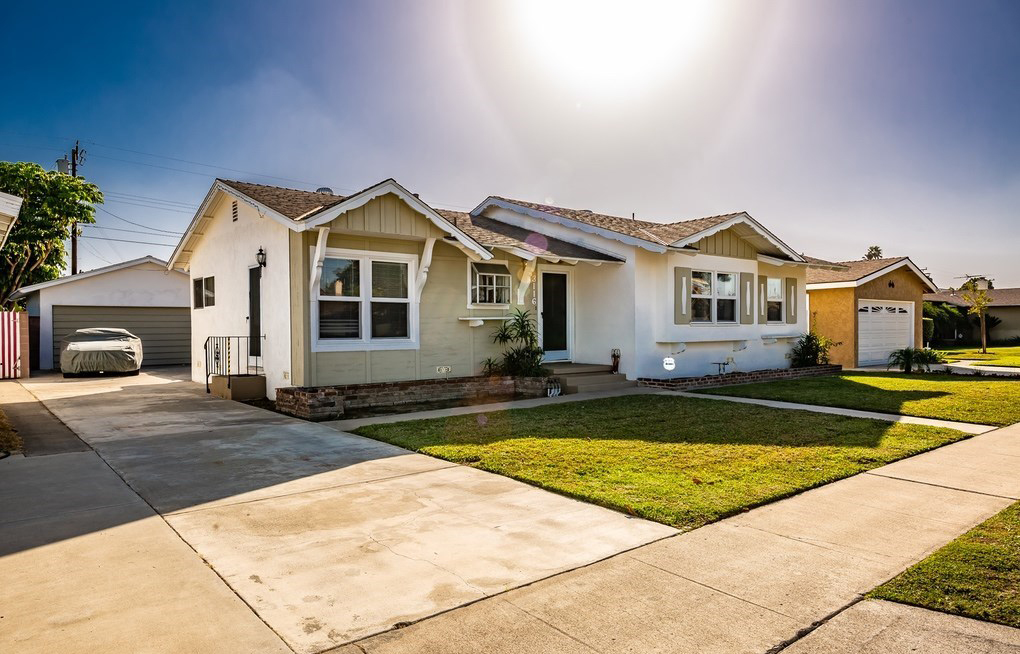 Offered at: $599,000
3 Beds | 2 Baths | 1,318 sqft
3116 W Olinda Lane, Anaheim, CA 92804
Ideal for all types of buyers, especially first-time homebuyers, Anaheim is more affordable than it's near neighbors Orange and Fullerton, with many of the same conveniences and community amenities. In fact, within the $500-$600k price range, it's one of the best places to buy in Southern California. With tons of new urban condo and apartment developments popping up around Angel Stadium and downtown as well, the city enjoys a healthy mix of housing opportunities. 
Great Neighborhoods
With a wide range of affordability, comes a wide range of neighborhoods and community vibes to choose from within the city of Anaheim. Whether you're looking for walkability, great schools, or vintage vibes, the city has tons of neighborhoods to fit your wishlist and wants. Here are just a few of the top neighborhoods in the city. 
Anaheim Hills: Tucked away in eastern Anaheim, this luxury neighborhood features larger lots and impressive properties. Low crime rates and highly rated public schools attract families to this picturesque community. Known for city views and high quality of life, Anaheim Hills real estate is popular among buyers searching for a move-up home to accommodate multi-generational and growing families and often provide an impressive list of amenities. The cost of living in Anaheim Hills is considerably higher than the rest of the city, highlighted by the significantly higher annual income of residents.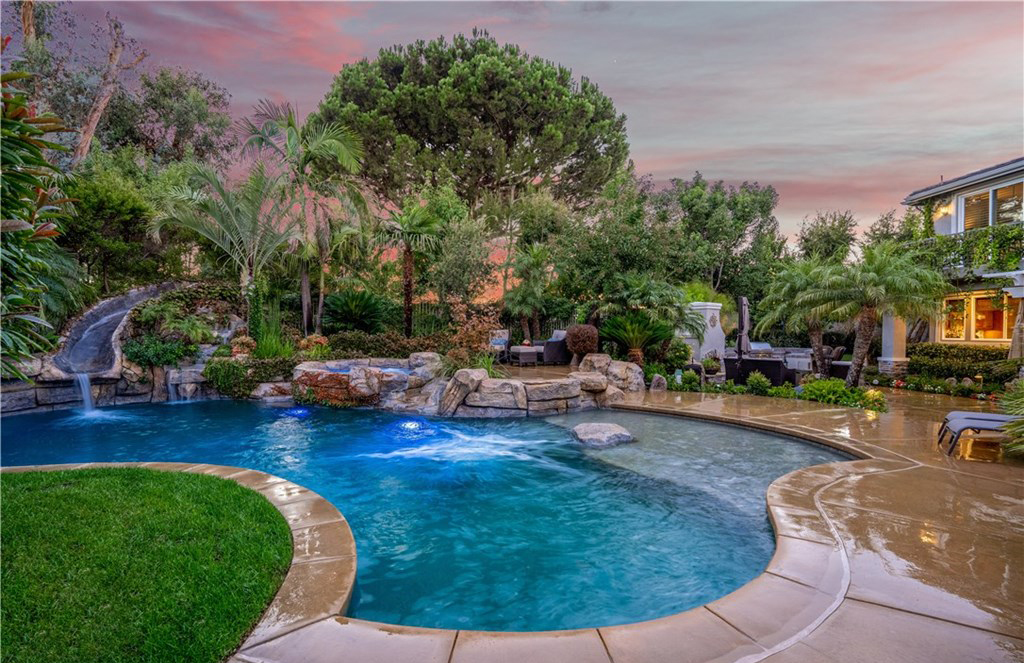 Offered at: $2,250,000
6 Beds | 4.5 Baths | 5,156 sqft
295 S Remington Court, Anaheim Hills, CA 92807
Platinum Triangle: An up-and-coming area identified as the areas surrounding Angel Stadium and the Honda Center, this area of Anaheim has a high walk score. Transitioning from a commercial and industrial space into a mix of urban high-density housing and retail space, this neighborhood is popular among young professionals and renters. Newly constructed condos dot the area and redevelopment plans continue. 
The Colony: Anaheim's historic district, The Colony is filled with charming tree-lined streets and well-kept vintage-inspired architecture. Conveniently located near the Packing District filled with tons of trendy restaurants, as well as several public and private schools, there is a little something for everyone. Known for Colonial Revivals and Craftsman bungalows, this neighborhood offers tons of unique Anaheim real estate to call home. 
Anaheim real estate near Disneyland makes a great investment
If you're looking to invest in Anaheim real estate near Disneyland, you've got a wide variety of residential and income properties to choose from, no matter what your budget. Homes near Disneyland are popular among investors because of the short term rental opportunities for families vacationing to the Happiest Place on Earth 365 days of the year. That being said, whether you are doing Airbnb or traditional long term rentals, the demand is steady.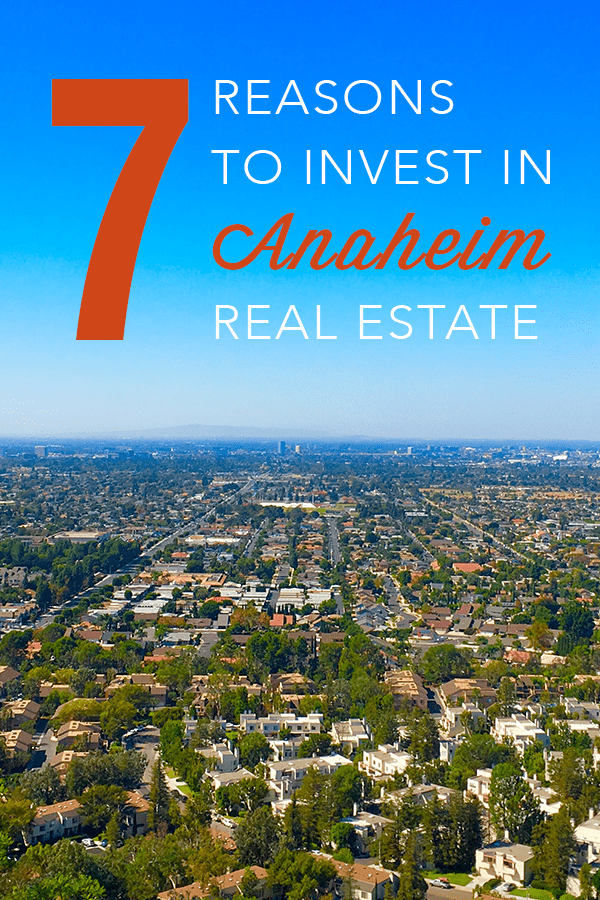 There are tons of cool things to do in Anaheim
Anaheim is a vibrant city with tons of exciting things to do that aren't Disneyland. Constantly undergoing revitalization, especially in and around downtown, Anaheim has launched a new development plan for the Beach Blvd. corridor as well. 
Catch a baseball game at Angel Stadium.

Watch the Ducks or a concert at the Honda Center.

Visit the Packing House. Filled with a delicious mix of restaurants, sweet treats, and adult beverages, it's the perfect spot for a night out. There are also plans to build

over 200 new homes around the Packing District

with prices under $600,000.

Grab a beer. Anaheim is beer central in Orange County with several breweries clustered together around Angel Stadium and near the border of Placentia making beer tasting easy and delicious. 
Speaking of which…
It's becoming the craft beer capital of Southern California
There are nearly two dozen craft breweries within Anaheim and the number has been steadily growing over the past decade. Technically, the first craft brewery was JT Schmid's Restaurant & Brewery in 1997, but the trend really started taking off with Anaheim Brewery in 2011 followed by Noble Ale Works in 2012, Bobble Logic Brewing in 2013, and then Phantom Ales in 2014. 
Since then the numbers jump several per year and our guess is that we'll be rivaling our neighbors in San Diego in no time. One of the most exciting new additions is Golden Road Brewing, located across the street from Angel Stadium. Expanded with a full-service restaurant and beer garden, the brewery is kid and dog-friendly with fun for everyone including ping pong tables and cornhole. 
Transportation Accessibility 
ARTIC is the Anaheim Regional Intermodal Center and it's located right across the street from Angel Stadium. The inside track to Orange County, this center connects OCTA, Greyhound, Megabus, Amtrack, and Metrolink. There are also talks of building a bullet train from Burbank to Anaheim which would make the city even more accessible for commuters in Los Angeles. 
Not only is it convenient, but properties near transit also have higher appreciation rates according to a recent report from the National Association of REALTORS and the nonprofit American Public Transit Association. Median sales prices increased 4-24% higher near transportation and the highest gains were found near rapid rail transit and commuter rail. 
You've got a team of experts at your disposal
Our First Team Anaheim Hills Office is FULL of experienced real estate agents to help you in your home search. Experts on the local market, we're here to help you craft a winning real estate investment strategy to fit your personal situation and needs. If you're interested in joining our team, we also offer an Anaheim real estate school out of our local office.