Southern California real estate is expensive. So if you want to buy a home for $300,000 to $400,000, your options are limited – but still very real. Based on your first-time buyer price range, here are the five most popular cities in Southern California for you to find your next home. For more ideas on where to purchase with a tight homebuyer budget, check out the top 10 most affordable places to buy in the Inland Empire. 
Homes for sale in Riverside, CA
Riverside, CA is located just outside of Orange County and Los Angeles backing up to the San Bernardino Mountains. A thriving and diverse community, Riverside is one of the first places buyers will search for affordable Southern California real estate. Complete with a picturesque and walkable downtown district, the city offers tons of family-friendly neighborhoods and fun things to do. With a wide range of affordable homes for sale, condos, and even grand estates, Riverside real estate provides options for nearly any home buyer budget. 
Things to do in Riverside: 
Riverside real estate trends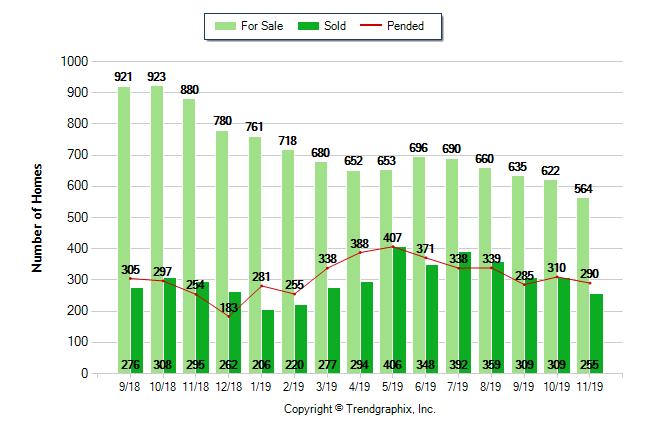 In November there were 564 homes for sale in Riverside according to data from Trendgraphix. Inventory has dropped 35.9% over the past year, but demand (judged by pending sales) is up 14.2% from this time last year. The average sold price is currently $554,000 for the city. 
For sale in Riverside for $300-$400K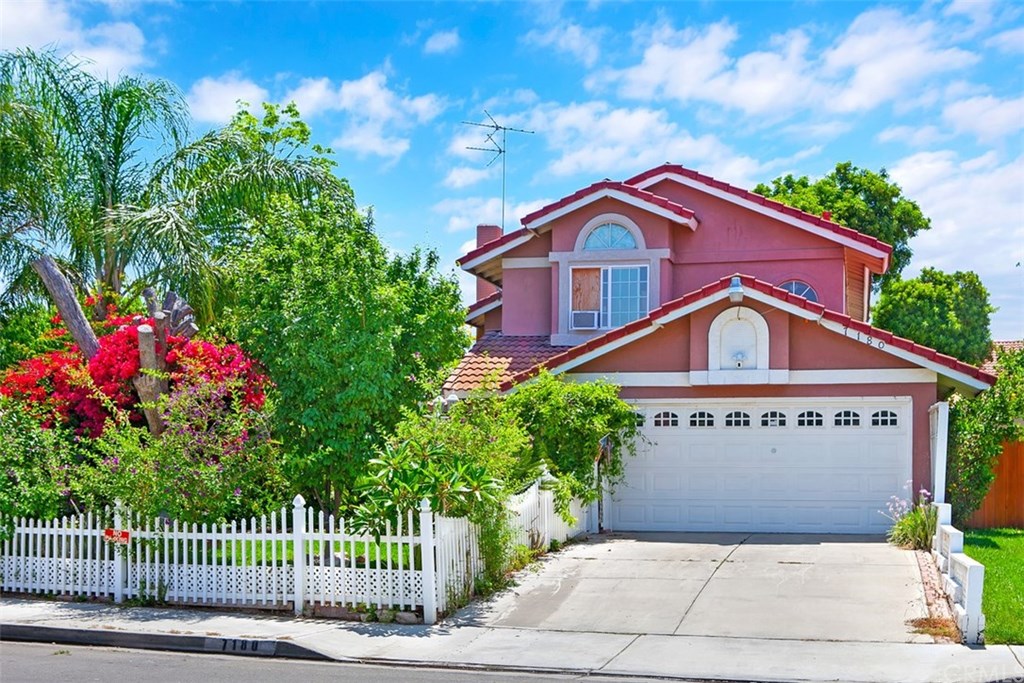 Offered at: $377,000
3 Beds | 2.5 Baths | 1,325 sqft.
7108 Rutland Ave, Riverside 
This adorable abode features tons of mature fruit trees in the front yard and lots of shade. Inside you'll find a brick fireplace and a modern kitchen with views of the backyard. The large backyard has more fruit trees and a covered patio.  Just down the street from Rutland park, this is a perfect SoCal starter home. 
Homes for sale in Menifee, CA
Also located within Riverside County, homes for sale in Menifee are popular among first-time home buyers searching for an opportunity to break into the Southern California real estate market. Located next to Temecula, the city has undergone tons of growth in the last few years with even more developments to come including new master-planned communities. According to Gina Gonzalez, economic development director with the City of Menifee, California, the city's population is projected to grow by 8% by 2021, reaching more than 106,000 residents.
Things to do in Menifee: 
Menifee real estate stats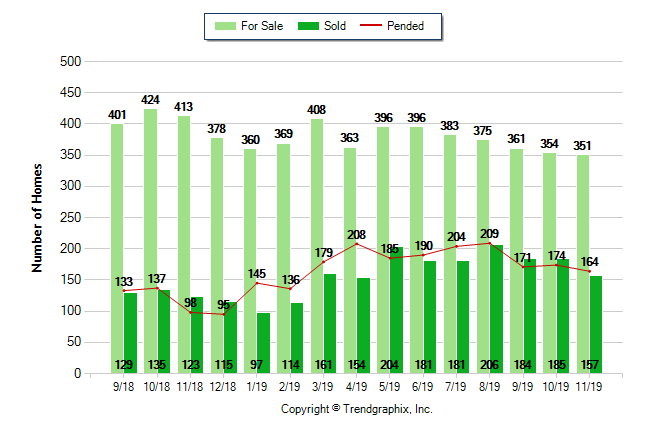 The average sold price for Menifee real estate in November 2019 was $363,000, up 1.7% from this time last year. There are currently 351 homes for sale on the market with 157 sold this month. Compared to this time last year, demand is up 67.3%! 
For sale in Menifee for $300-$400K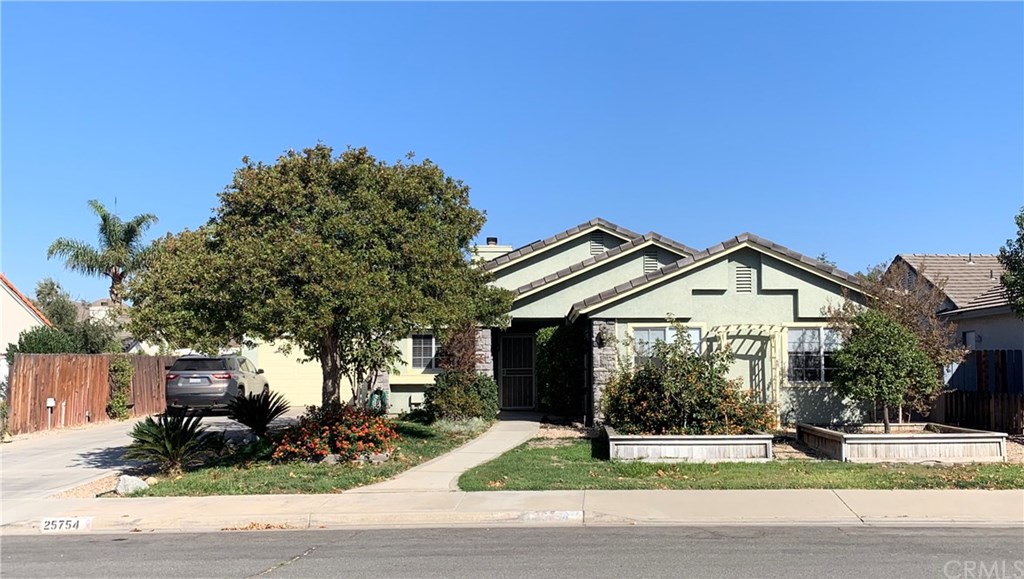 Offered at: $350,000
3 Beds | 3 Baths | 1,554 sqft. 
25754 Dorval Court, Menifee
Featuring a new driveway and space for an RV with hookups, this Menifee home is a great opportunity for first-time buyers and investors alike. Including a spacious kitchen, shed for extra storage, and attached 2-car garage, there's plenty of space for the whole family. 
Homes for sale in Long Beach, CA
Long Beach is a vibrant city with dozens of different unique neighborhoods and pockets of real estate. From high-end luxury communities like Naples Island and Bixby Knolls to affordable neighborhoods and condos further inland, Long Beach real estate is inclusive and varied. Technically located within LA County just past Orange County, Long Beach is a world all its own with seemingly endless local attractions to keep you entertained every day of the year. Long Beach is also one of the most popular places to buy in SoCal with a budget of $500-$600K. 
Things to do in Long Beach: 
Long Beach Real Estate Stats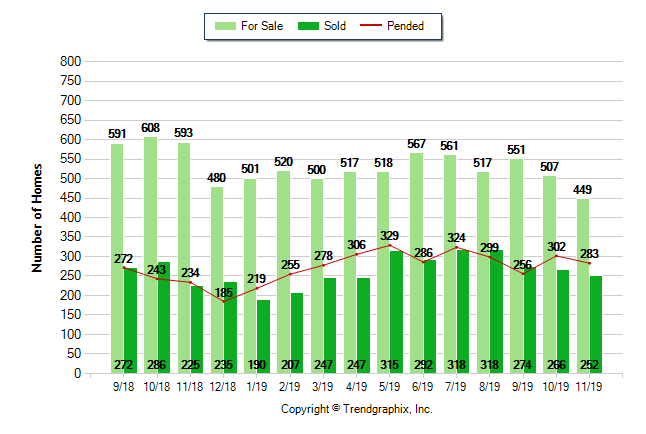 There are currently 449 homes for sale in Long Beach with an average sale price of $641,000. While inventory has dropped 24.3% year-over-year, demand is up 20.9%. 
For sale in Long Beach for $300-$400K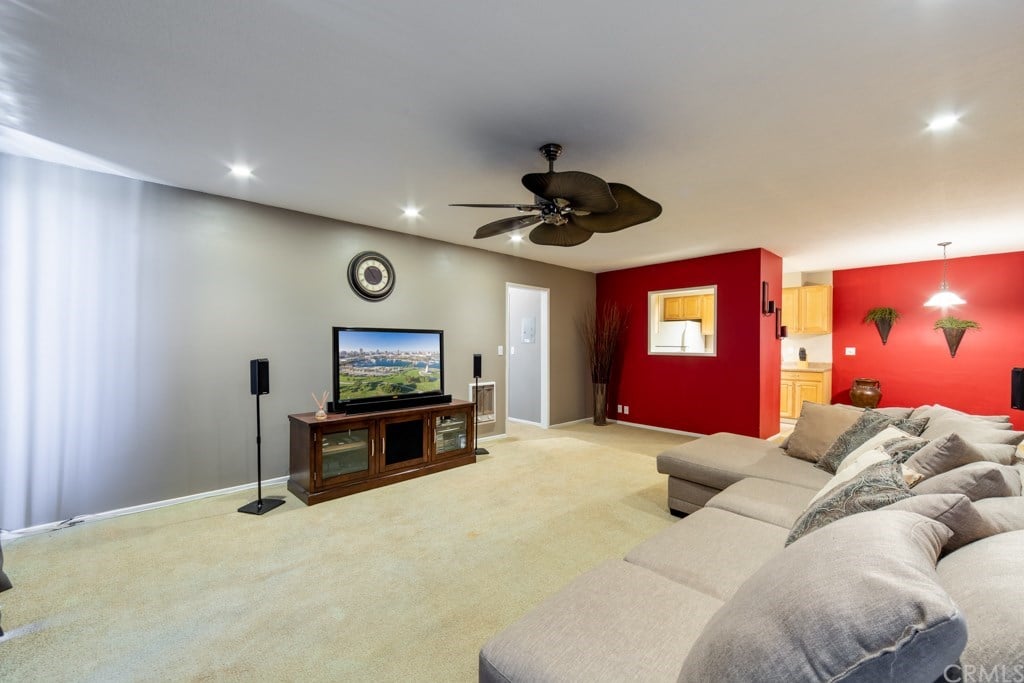 Offered at: $349,900
2 Beds | 1 Bath | 934 sqft.
3452 Elm Avenue #302, Long Beach
Located in the highly coveted Bixby Knolls neighborhood, this starter condo is a top floor end unit with a personal balcony. The community includes a picnic area on the first floor, secured entrance and it's within walking distance of all the charm and entertainment Bixby Knolls has to offer. 
Homes for sale in Moreno Valley, CA 
Thanks to a wide range of housing options including affordable single-family homes, condos, and executive estates, Moreno Valley is one of the fastest-growing cities in California and the second-most populous in Riverside County. With a comfortable suburban feel, Moreno Valley real estate offers homeowners tons of parks throughout the city and all the essentials you need. The area is popular among commuters heading into Los Angeles and Orange County as well. 
Things to do in Moreno Valley: 
Moreno Valley real estate stats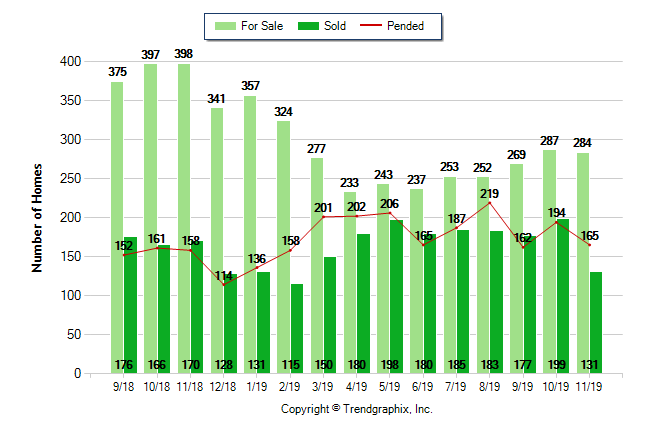 Pending sales are down over the last month in Moreno Valley, but that is to be expected during the slower holiday season on the market. Inventory is down to just 284 homes for sale and the average sold price within the city is $345,000 for the month of November 2019. 
For sale in Moreno Valley for $300-$400K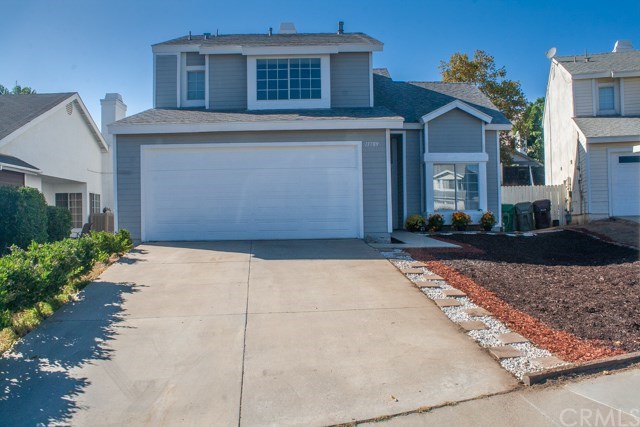 Offered at: $315,000
3 Beds | 2.5 Baths | 1,468 sqft.
11789 Carlisle Court, Moreno Valley
Ideally situated on a cul-de-sac street, this Moreno Valley home features vaulted ceilings, tons of light, and a formal living and dining room. Upgrades include a new roof, new paint inside and out, and a new dishwasher. 
Homes for sale in Lake Elsinore, CA
Surrounded by majestic mountains, Lake Elsinore is the perfect place to settle if you're in search of some extra space and the great outdoors. The suburb offers plenty of affordable housing and a small-town vibe. Very much a growing community, the city is diverse and continually expanding. Thanks to affordable real estate, future growth, and quality schools, Lake Elsinore is a top pick for homebuyers on a budget. 
Things to do in Lake Elsinore: 
Lake Elsinore real estate stats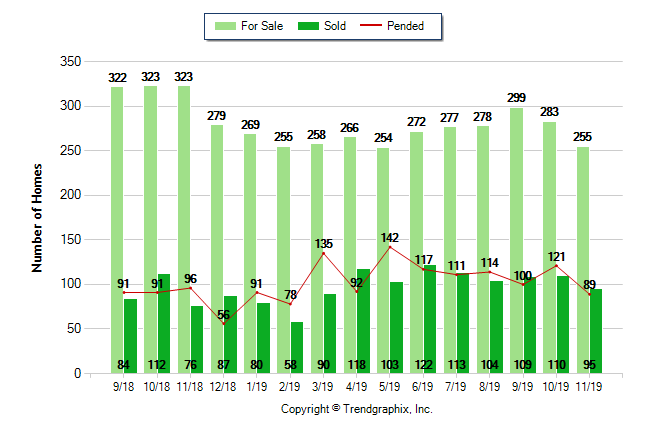 The average sold price in Lake Elsinore for November 2019 was $367,000, up 2.5% year-over-year. With a total of 255 homes for sale currently, sold properties are on the rise over the last year as demand increases for this community. 
For sale in Lake Elsinore for $300-$400K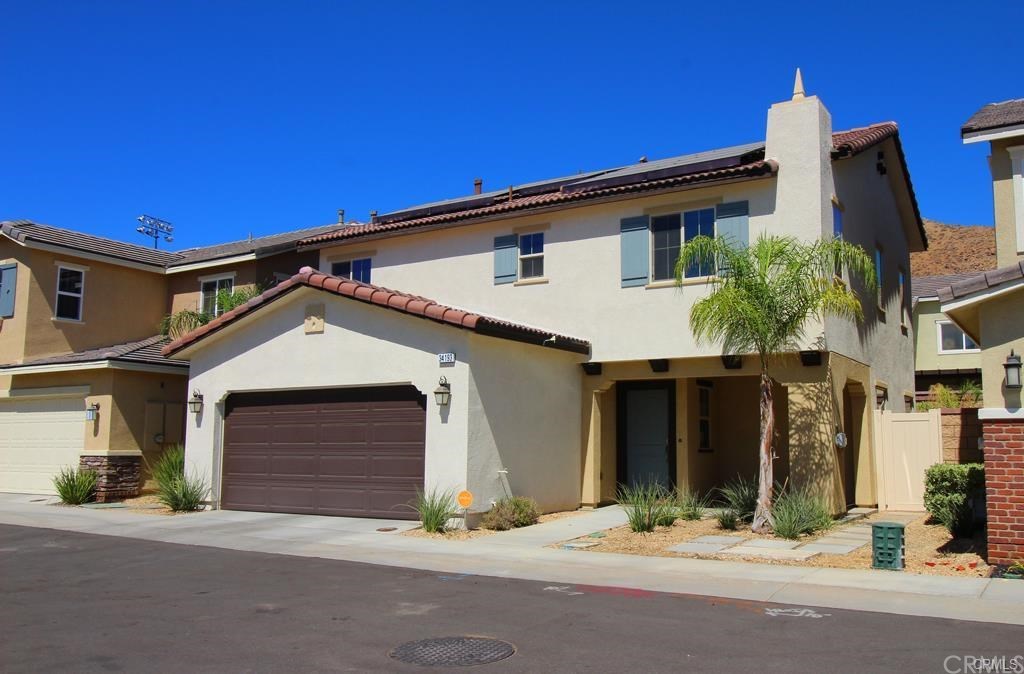 Offered at: $329,000
3 Beds | 2.5 Baths | 1,631 sqft. 
34193 Telma Drive, Lake Elsinore 
Located in the coveted Canyon Hills community, this home enjoys views of the neighborhood and surrounding hills. The open concept great room is perfect for entertaining and the HOA includes natural parks, recreation areas, hiking trails, a pool, spa, splash pad and more. 
Homes for sale $300,000 – $400,000
Where you decide the purchase with a budget of $300,000 – $400,000 is up to you, but there are plenty of options to choose from in Riverside, Long Beach, Menifee, Moreno Valley, Lake Elsinore and beyond. Click here to search for homes in your price range or browse below.