Every homebuyer has their own unique set of must-haves on their home wish list, but there are certain home features to crop up on them all. According to the following infographic from the California Association of REALTORS®, the #1 non-negotiable amenity that home shoppers need is central AC or heater. 82% of homebuyers consider central AC to be a deal breaker, so the question is – does your home fit the bill?
If you plan to put your home on the market and sell in 2019, it's time to consider what fixes or updates you need to make to get top dollar for your home. Take a look at the full list below to see what else made the list for the top must-haves for homebuyers.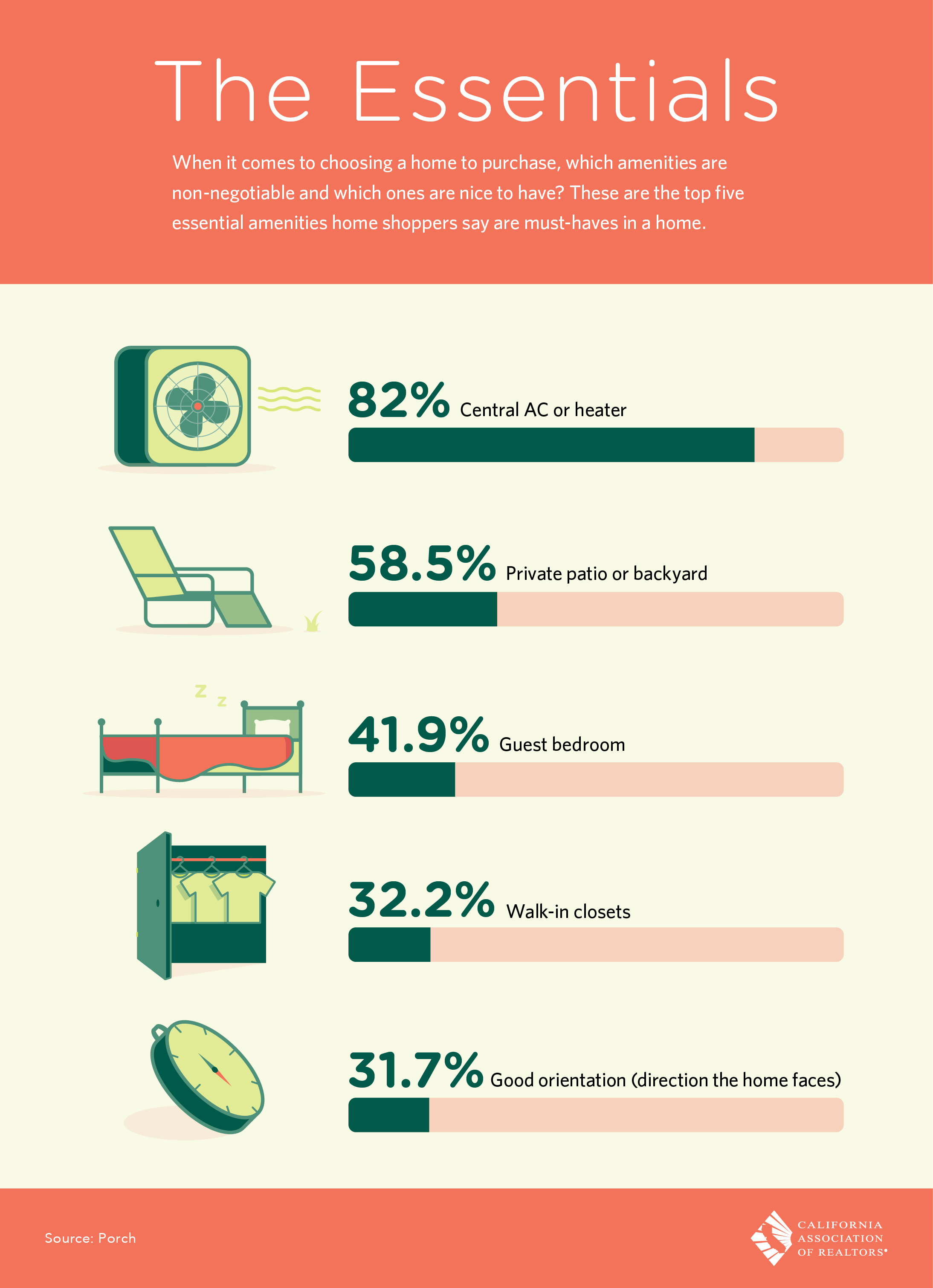 Based on data from Porch, the survey also looked at what homeowners were willing to splurge on when it comes to amenities. Again, Central AC and heat ranked as one of the top amenities that millennials in particular would splurge for, alongside a private patio or backyard. They were willing to pay nearly $6,200 extra for the Central AC and also offered to pay over $7,000 for a private patio or backyard—roughly $1,000 more than Gen Xers and over $2,000 more than baby boomers. Baby boomers and Gen Xers typically will splurge and spend the most extra money on a swimming pool. Based on the research, do you think your home checks the boxes on top homebuyer must-haves?