Nearly 130 national residential real estate websites were judged by the tech and marketing experts at REAL Trends and ranked on everything from brand messaging, transitions between desktop to mobile, design, navigation and the user experience. Awarded to national brokerages such as Sotheby's International Realty, The Agency, and Compass, we are so excited to announce that FirstTeam.com was recognized in three different categories, including the following prestigious rankings:
#3 – Best Community
#8 – Best Overall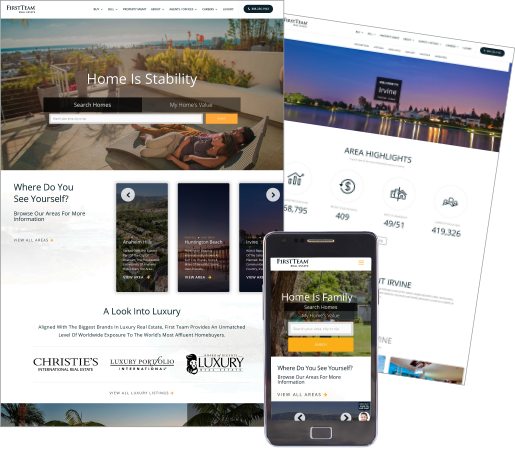 Our ranking as the #3 Best Community website speaks to the core of our company's commitment to customer intimacy. We put our clients first, which includes providing unique and valuable insight on hundreds of local communities in Southern California on our new website, with details on average home prices and other market data, schools, imagery, lifestyle, and more.
We couldn't be more pleased to see our hard work and innovation paid off!
ABOUT REAL Trends
REAL Trends is a privately-held, Colorado-based publishing, consulting and communications company specializing in the residential brokerage and housing industries. REAL Trends provides a wide range of advisory services to a clientele of local, regional and national real estate organizations. REAL Trends' areas of expertise include operational analysis, valuations, merger and acquisition advisory services, technology and digital marketing consulting, consumer and business research and strategic planning.