Evaluating residential real estate websites from all across the country, the industry experts at REAL Trends have released their list of the best, and once again we are honored to have secured three separate top real estate website distinctions.
#3 Best Community
#9 Best Overall
#10 Best Design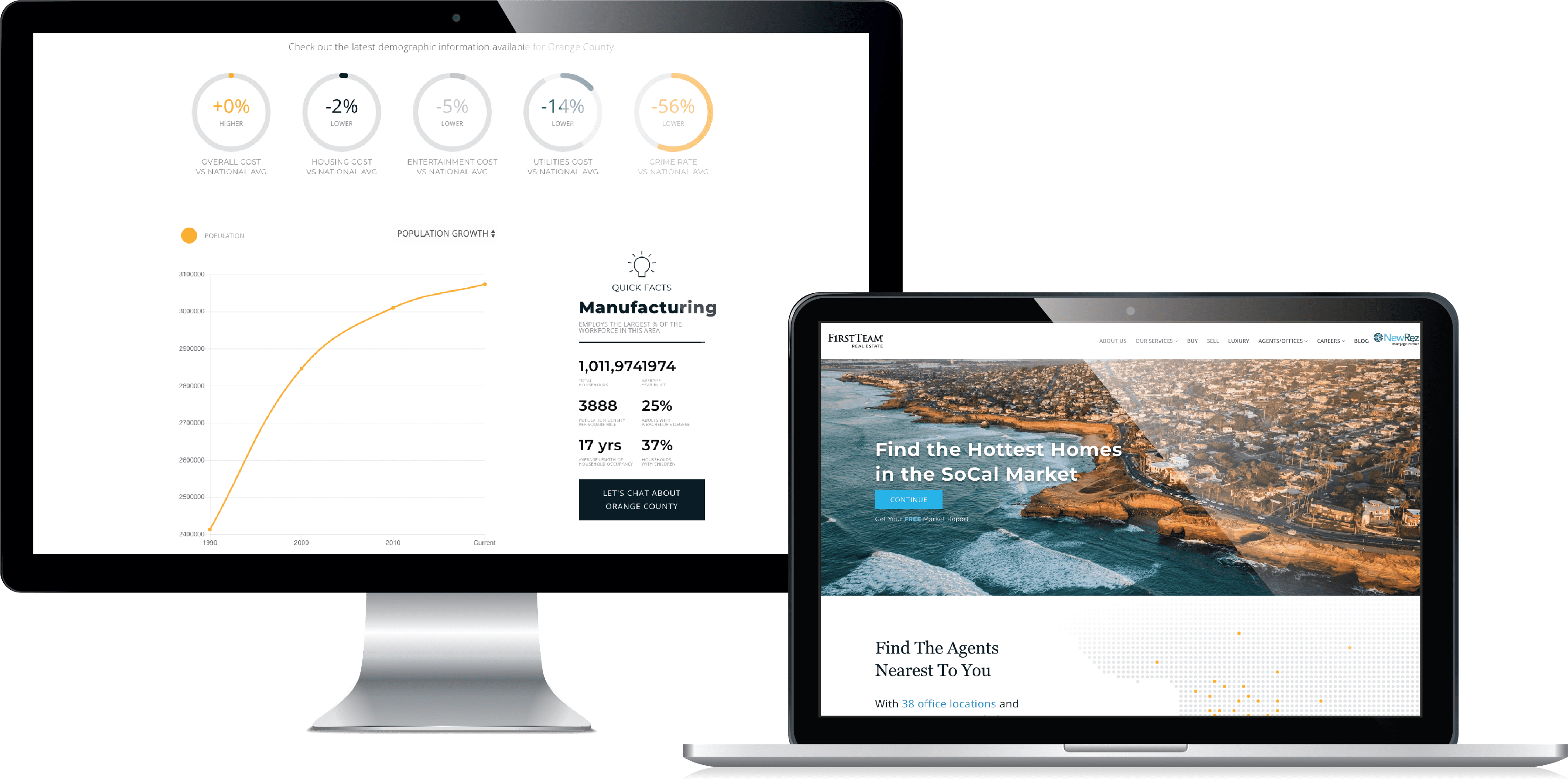 Judged based on user experience, design, navigation, imagery and more, firstteam.com is among the best of the best in the county. Attracting nearly 100,000 views annually, firstteam.com is a tool to help promote our agents, their impressive listings, and the local communities we serve. Chosen as a top pick for the Best Community, our community pages provide an impressive snapshot of the market for buyers and sellers.
We couldn't be more pleased to see our hard work and innovation paid off as we continue to make digital marketing and technology a priority at First Team. With the appointment of our new Chief Product Officer Steven McCloskey, we are continuing to focus on new tech as the real estate landscape evolves. In the past year, we launched our new RoadMap-AI™ digital advertising platform and are continuing to enhance the buyer experience on our website to reduce the time it takes to find the right home.
In addition to firstteam.com, we also offer individual websites to all First Team agents powered by Inside Real Estate's kvCORE platform. An all-in-one website, lead generation, and CRM solution, our free, personalized sites are just one of the many company provided tools we provide our agents to succeed in today's marketplace.
ABOUT REAL Trends
REAL Trends is a privately-held, Colorado-based publishing, consulting and communications company specializing in the residential brokerage and housing industries. REAL Trends provides a wide range of advisory services to a clientele of local, regional and national real estate organizations. REAL Trends' areas of expertise include operational analysis, valuations, merger and acquisition advisory services, technology and digital marketing consulting, consumer and business research and strategic planning.