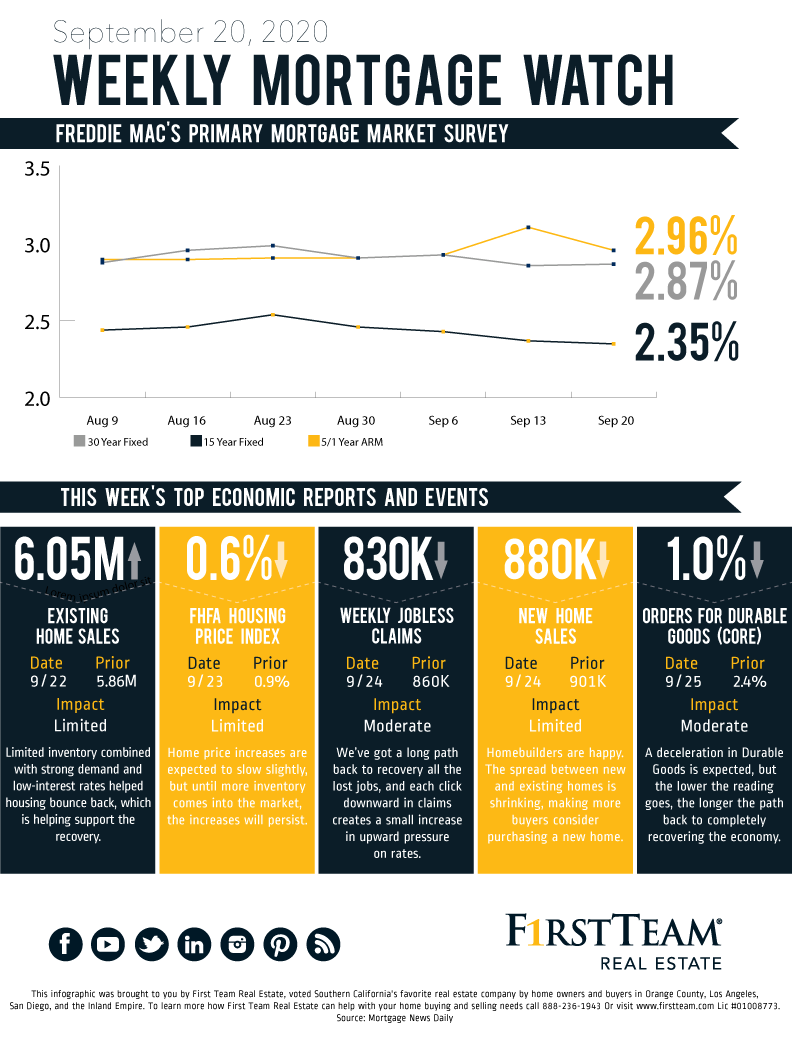 To find out if now is the time to buy, check out this week's mortgage highlights:
The Federal Reserve's meeting last week provided almost no additional clarity on the Fed's recent change in how it plans to allow inflation to run hotter than its previous "speed limit."
However, the Fed governors did release their economic predictions, graphically shown as "dot plots," that clearly reveal that the Fed does not believe that it will raise its Fed Funds rate until sometime in 2023.
The forecasts also highlight an expectation that the rate will coalesce in a range of around 2.5%.
With no insights into how hot inflation may be allowed to run and no added clarity as to what the new thinking on how "full employment" definitions may have changed.
We're unlikely to see mortgage rates move in a significant manner for the foreseeable future. Money flows between stock and bonds will continue to influence rates, as will economic data, but in a more muted fashion.
With limited economic data due this week, we're likely to see rates influenced by other news, including stocks. If we see another sell-off driving stocks lower, rates might also move downward.
So is now the time to buy for you? Purchasing a home is about finding the perfect time in YOUR life. Click here to start your home search and see what's available in today's real estate market that fits your needs.
Late on Your Mortgage Payment?
According to Black Knight, a mortgage data firm, 1 million homeowners are over 30 days past due on their mortgage and are not in any type of forbearance program. At least 680,000 are in federally-insured mortgages, which are guaranteed one year of forbearance without penalty. Many other lenders are offering similar programs. However, homeowners must contact their lenders to apply. If you know anyone who is not clear on their options, encourage them to call their servicer.