Huntington Beach real estate covers a vast range of different communities and lifestyles. Surf City USA is full of long sandy beaches, great restaurants, dog parks, and top rated schools. From the lively downtown to the close-knit neighborhoods sprinkled throughout, the city has so much to offer homeowners looking to set down roots in Southern California. 
To learn more about the unique vibes and real estate options the city has to offer, we've broken down the top Huntington Beach neighborhoods for you. Each one has its own flavor and enticing elements for homebuyers. 
Top Huntington Beach Neighborhoods
Downtown Huntington Beach
Search Downtown Huntington Beach homes for sale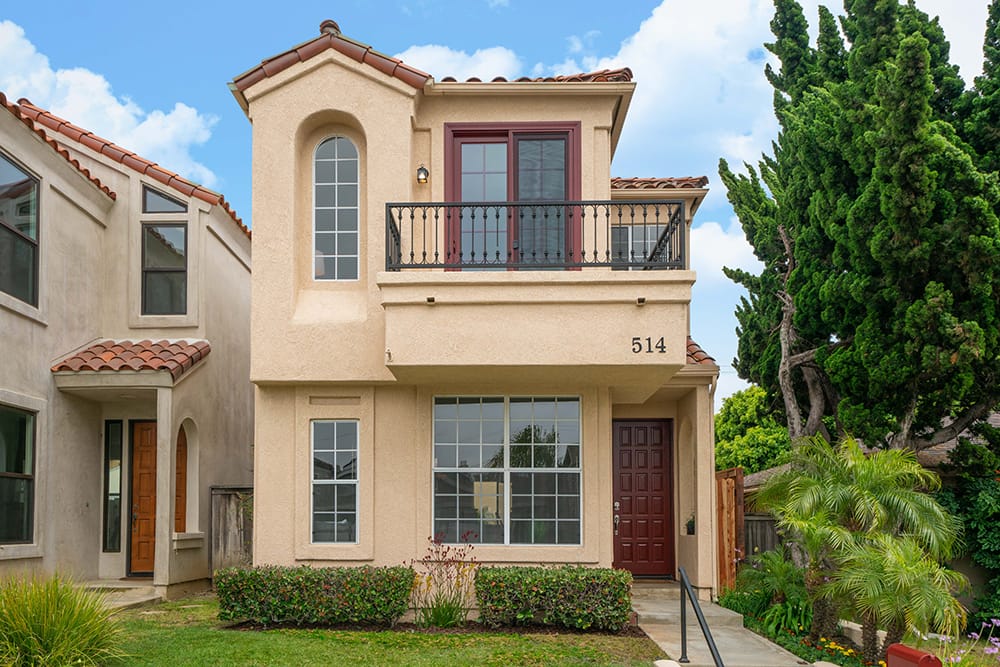 514 12th Street, Huntington Beach 
Listed by Mary Ann Divona
Downtown Huntington Beach is an exciting place to be in Orange County. One of the few downtown areas in the county, Downtown HB surrounds Main Street near the pier and includes tons of bars, restaurants, boutiques and unique shops. Whether you're stopping in for breakfast at Sugar Shack, a drink rainbow drink at Aloha Grill, or coming for the farmer's market on Tuesdays, there's fun around every corner. The neighborhoods surrounding Downtown and the pier are laid-back, full of surfers and locals who enjoy the outdoors. Downtown is also home to the US Surf Open every year in July. 
Houses for sale in Downtown Huntington Beach reflect the small streets with compact lot sizes and tall residences. Rooftop patios are common for enjoying the amazing weather year round and prices range from the high $600,000 for condos up to over $2 million for single family residences. The community has a great WalkScore and is a great bikeable neighborhood as well. 
Sunset Beach
Search Sunset Beach homes for sale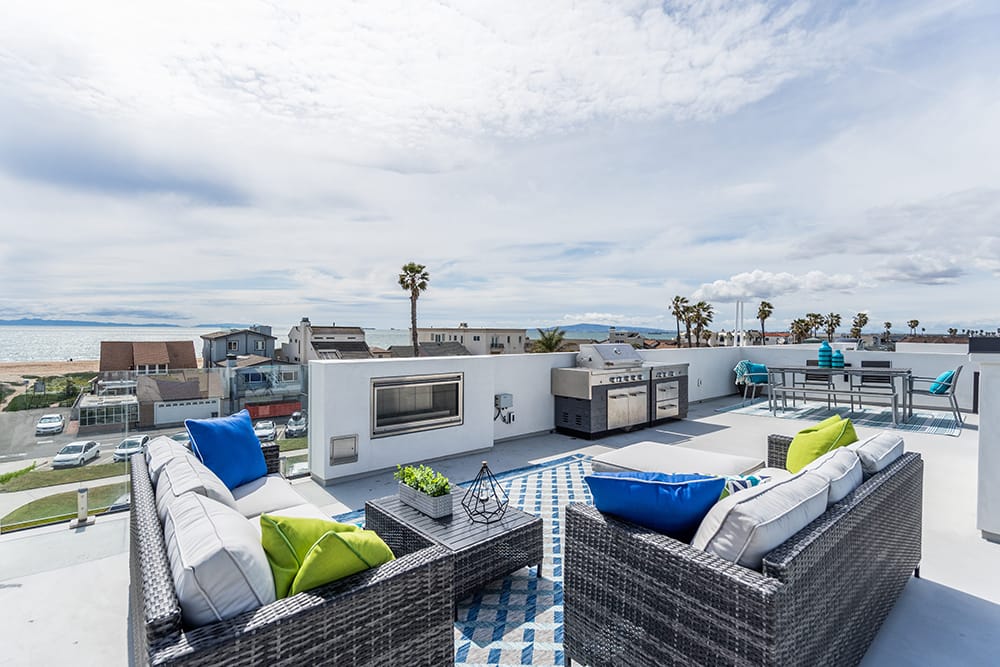 16891 11th Street #101, Sunset Beach
Listed by Chuck Buscemi
If you want to be on the sand, Sunset Beach is the neighborhood for you. Driving up PCH north of Downtown, Sunset Beach is a small beachside community nestled between Huntington and Seal Beach. Blink and you might miss it. Real estate in Sunset Beach ranges from small beach bungalows and cottages to grand remodels. 
Beach houses for sale in Sunset Beach embody the laid-care carefree lifestyle that surf city is known for. Waking up to the surf right outside your door is the ultimate California dream. Surfside is another community associated with Huntington Beach real estate lying on the border of Seal Beach. Surfside Colony is a gated community running along 0.7 miles of the coast and includes homes arranged in three rows A, B, and C, all just feet from the sand.  

Huntington Harbour 
Search Huntington Harbour homes for sale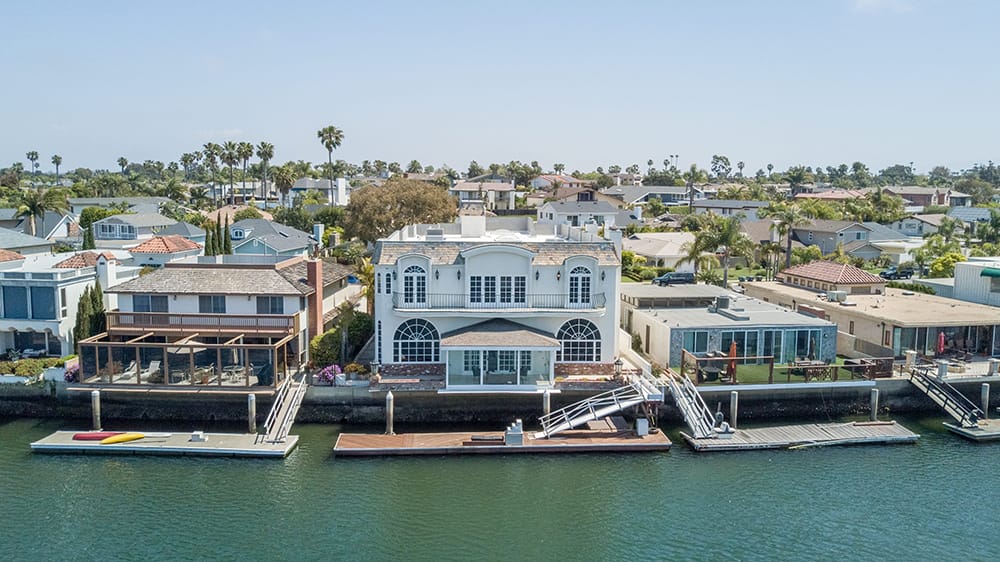 16989 Edgewater Lane, Huntington Beach
Listed by Josh Mohr
Located just inland of Sunset Beach is the community of Huntington Harbour. Consisting of five man-made islands, each has their own waterways and canals, which offers tons of waterfront real estate opportunities. Boat enthusiasts, paddle boarders, and anyone who enjoys a lavish lifestyle will fit in within the Huntington Harbour community. Homes for sale in Huntington Harbour range from about $600,000 to over $6 million.
One of the most coveted locations within Huntington Harbour specifically is Humbolt Island. Stocked with Mediterranean Tuscan mansions, several of these private estates offer private boat docks, large oversized floor plans and unlimited views of Christina Bay. The annual boat parade held in Huntington Harbour during Christmas time helps define the unique culture of this rich neighborhood. 
Seacliff 
Search Seacliff homes for sale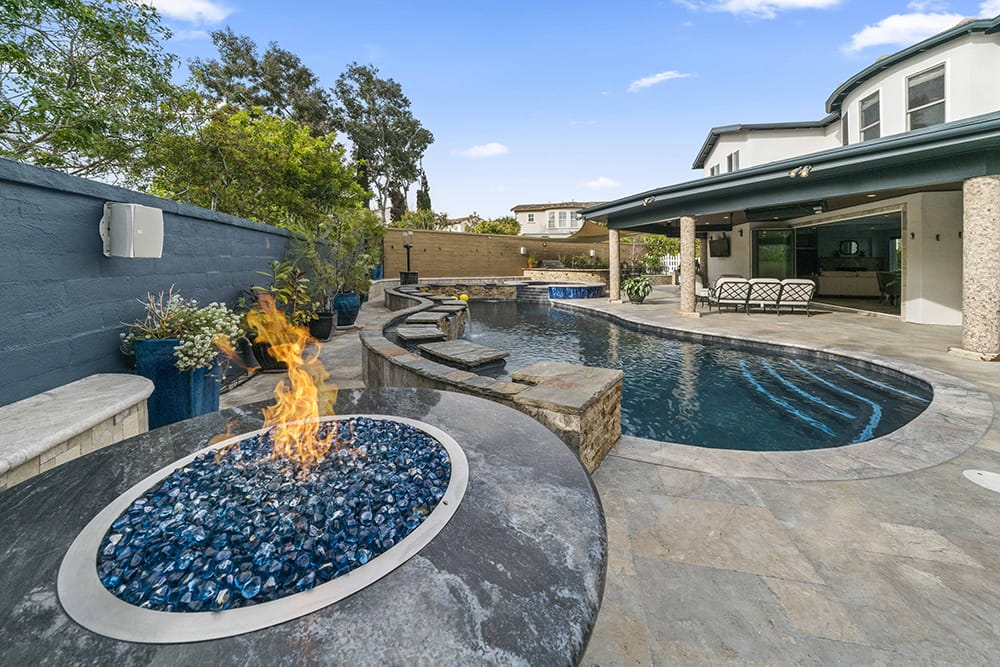 6525 Fremont Circle, Huntington Beach
Listed by Sylvia Garrett
Located in west Huntington Beach, Seacliff is another one of the most sought-after neighborhoods in the city. The gated neighborhood is filled with million dollar homes ranging from just under $1 million to over $3 million. Located blocks from the beach, families gravitate toward these homes because of the highly rated public schools. Seacliff Country Club and golf course is also a draw for homebuyers searching in the Seacliff community. Huntington Beach homes for sale within Seacliff often feature lavish upgrades, entertainer's backyards with pools, and more. 
Affordable Huntington Beach Real Estate
If you are in search of more affordable Huntington Beach real estate, look inland. The neighborhoods of Golden West and Bolsa Chica offer even more options for homebuyers with varying budgets. Golden West is located in the northwestern part of the city new Golden West Community College and the Bella Terra shopping center. Other local attractions are the neighborhood Vans Skatepark and Old World Village which hosts a huge Oktoberfest celebration every fall. 
Houses for rent in Huntington Beach are also an option if you're not ready to purchase. Downtown Huntington Beach offers tons of rentals and duplexes if you're interested in being close to the action and surf, and of course the city is full of single-family homes that are often available as well. For more information on Huntington Beach rentals, contact our First Team Property Management Team. 
Search all Huntington Beach Homes for Sale