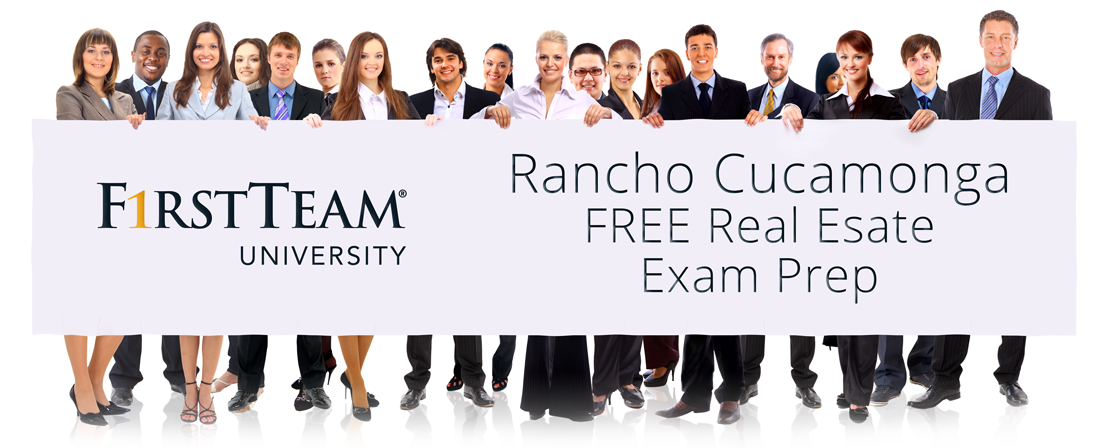 Free Real Estate Exam Prep Course – 98% Pass Rate!
We offer Exam Prep Every Week
Call for Locations and Times
About the Rancho Cucamonga Campus:
Conveniently located in the vibrant and friendly city of Rancho Cucamonga, our Rancho Cucamonga Campus is here to prepare both the current and the next generation of innovative and successful real estate agents. We teach our students in an exciting and innovative manner that is sure to give value to any level of real estate agent.
877.376.7102
8311 Haven Ave, Suite 180
Rancho Cucamonga, CA 91730
877.376.7102
Areas covered at the Rancho Cucamonga Exam Prep School: Alta Loma, Arrowhead, Belltown, Bloomington, Calimesa, Chino, Chino Hills, Claremont, Colton, Corona, Crestmore Heights, Cucamonga, Declezville, Diamond Bar, Eastvale, Edgemont, El Casco, Etiwanda, Fontana, Grand Terrace, Greenspot, Highgrove, Highland, Hinda, Home Gardens, Jurupa Valley, Kaiser, La Verne, Loma Linda, Mentone, Mira Loma, Montclair, Moonlight Rim, Moreno Valley, Muscoy, Narod, Nealeys Corner, Norco, Ontario, Pomona, Rancho Cucamonga, Redlands, Rialto, Riverside, Rubidoux, San Antonio Heights, San Bernardino, San Dimas, Sleepy Hollow, Upland, Warner, Woodcrest, Yorba Linda, Yucaipa
Other First Team Exam Prep Schools: Anaheim Hills, Encinitas, Long Beach, Irvine – FT Corporate
Exam Prep Classes Rancho Cucamonga, Exam Prep Courses Rancho Cucamonga, Real Estate Exam Prep Rancho Cucamonga, Exam Prep Courses San Bernardino County, California Real Estate Exam Prep