If you have marble countertops in the bathrooms or the kitchen of a home, then you will want to keep the stone materials in the best condition. Kitchens and bathrooms are used frequently, so you must clean the marble countertops daily or once a week to maintain cleanliness. However, at the same time, you won't want to damage the beautiful marble surfaces by using the wrong methods.
Here's what you need to know about cleaning and caring for marble countertops in your home.
Protecting the Marble Countertops
Apply protective sealants to keep the marble tiles in the best condition. The application of water-resistant sealants will keep the moisture from humidity along with foods and beverages from leaching into the stone surfaces. While sealants will last for several years, you may need to reapply the substances occasionally. Make sure to buy sealant substances that are formulated for use on stone, and when you notice that the sealants are peeling away, you must have the substances reapplied.
Cleaning Marble Materials Safely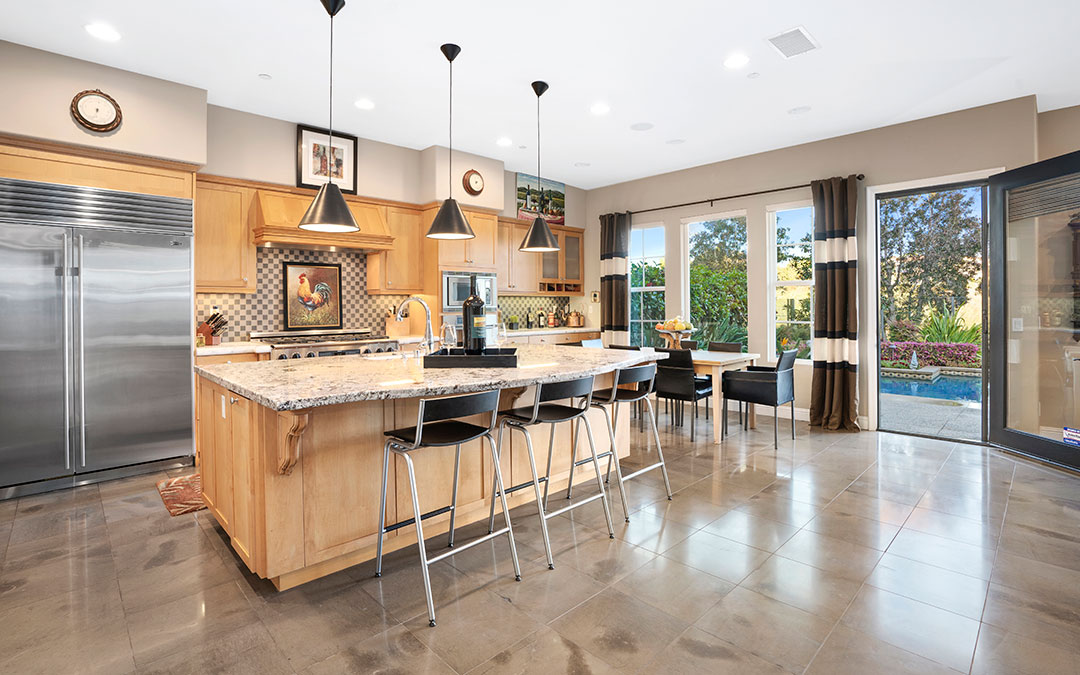 26 Via Corsica, Dana Point, CA 92629
It is essential to use mild and nonabrasive cleansers on marble countertops. You can add a mild dish detergent and water to a spray bottle to use on the marble countertop when it has spills from food or other items. Rather than using an abrasive paper towel, experts recommend using a soft cloth to clean and dry the marble materials.
Remove Stains Carefully to Avoid Damaging the Marble
Avoid using man-made chemicals on the marble tiles of the countertop because these substances can harm the stone by creating bleached areas or eroding the materials. If there is a stain on the marble tiles, then you can mix a paste from baking soda and water to apply to the discoloration. Another way to eliminate a discoloration is by pouring backing soda on the stain and spraying the stain with hydrogen peroxide. You may need to repeat this process several times, but you must make sure to rinse away the hydrogen peroxide and baking soda completely.
Have the Marble Tiles Installed Correctly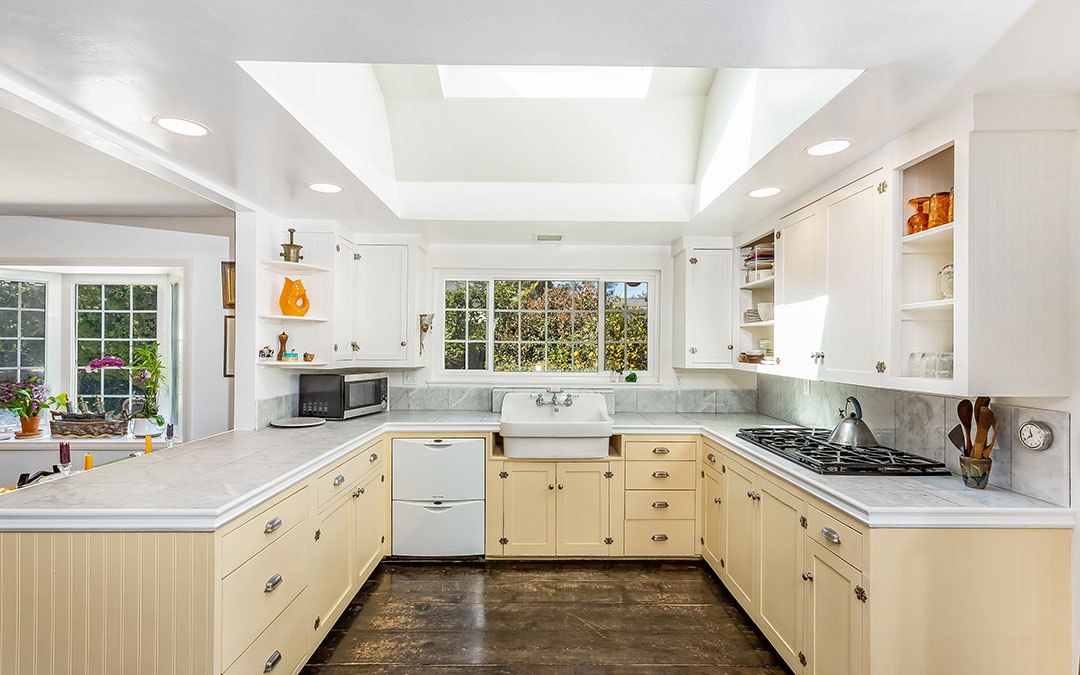 30322 Benecia Avenue, Laguna Niguel 92677
You might think that marble countertop tile installation is an easy task, but it actually requires using the proper adhesives to keep the items on the underlying surfaces securely. In addition, the grouting that is injected between the tiles must also hold the materials in place, making it easier to sanitize the marble stone without harming it. Make sure to hire an expert to install the marble materials properly to have the best outcome.
Amateur or Professional Cleaning
You can clean your home's marble countertops on your own, but if you have a serious problem from debris or a stain, then you should call a professional who has the proper cleansers and tools to sanitize the stone surface.