San Diego real estate is highly coveted – and it's no surprise why. From the gorgeous beaches to the natural inland beauty, and all of the fun events in local communities in between, it's an amazing place to live. So where should you start searching for houses for sale in San Diego if you're ready to buy? To help you answer that question, we took a look at median household income, unemployment rates, crime rates and more in San Diego's top suburbs.
According to the Employment Development Department for the state of California, the San Diego County average unemployment rate is 3.7% for April 2019. And all of these suburban cities come in below the average. For this list, we also gathered data from Data USA to find out more and narrow down the top San Diego 10 suburbs to live in. Here's what we found…
The Best San Diego Real Estate
Solana Beach
Median household income: $103,864
Unemployment rate: 1.9%
Search Solana Beach homes for sale
This slow paced beach town is full of entrepreneurs, athletes and more. Brimming with coffee shops, microbreweries, as well as other shops and eateries, this is a highly coveted place to live in San Diego. Made up of just four square miles by the sea, the city boasts a sprawling San Dieguito Park and great surfing at the beach. Featuring palm trees, tiled fountains, plentiful bike racks, and free beach parking, Solana Beach is certainly a beautiful place to live.
Del Mar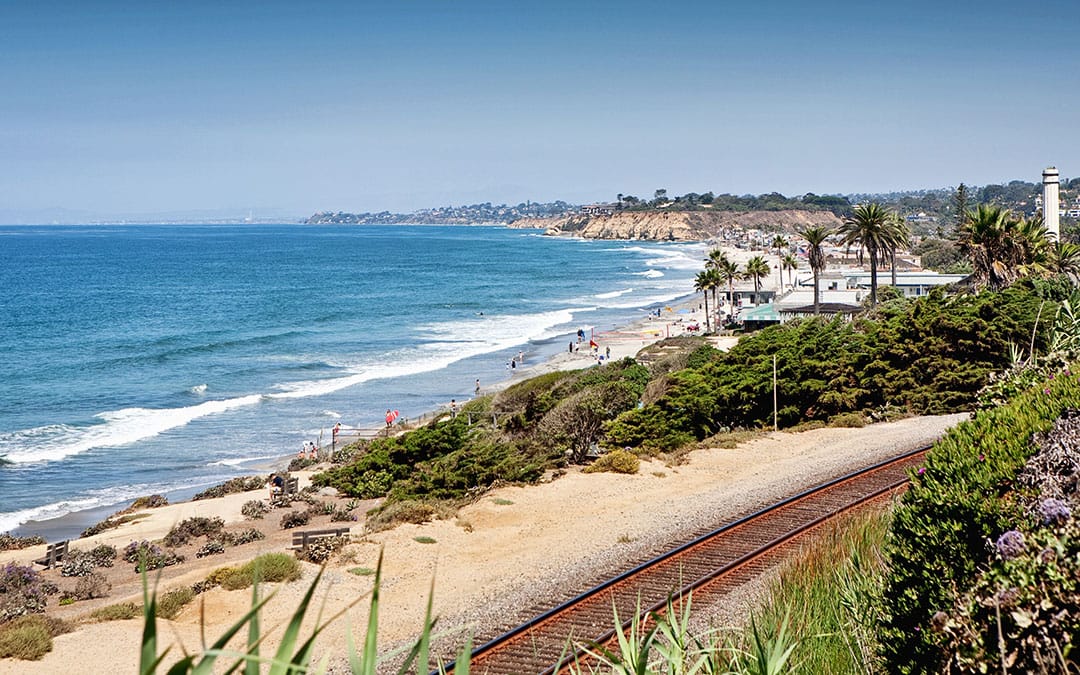 Median household income: $122,563
Unemployment rate: 2%
Search Del Mar homes for sale
Filled with palatial beachfront properties and view homes, San Diego real estate within Del Mar is extremely sought-after. Quiet and clean, the city includes several nature preserves, boutique shops, and seasonal festivals among other San Diego events. Most famously, the city is home to the Del Mar racetrack. If you're interested in luxury San Diego single family homes, there are tons of amazing opportunities to own in Del Mar.
Encinitas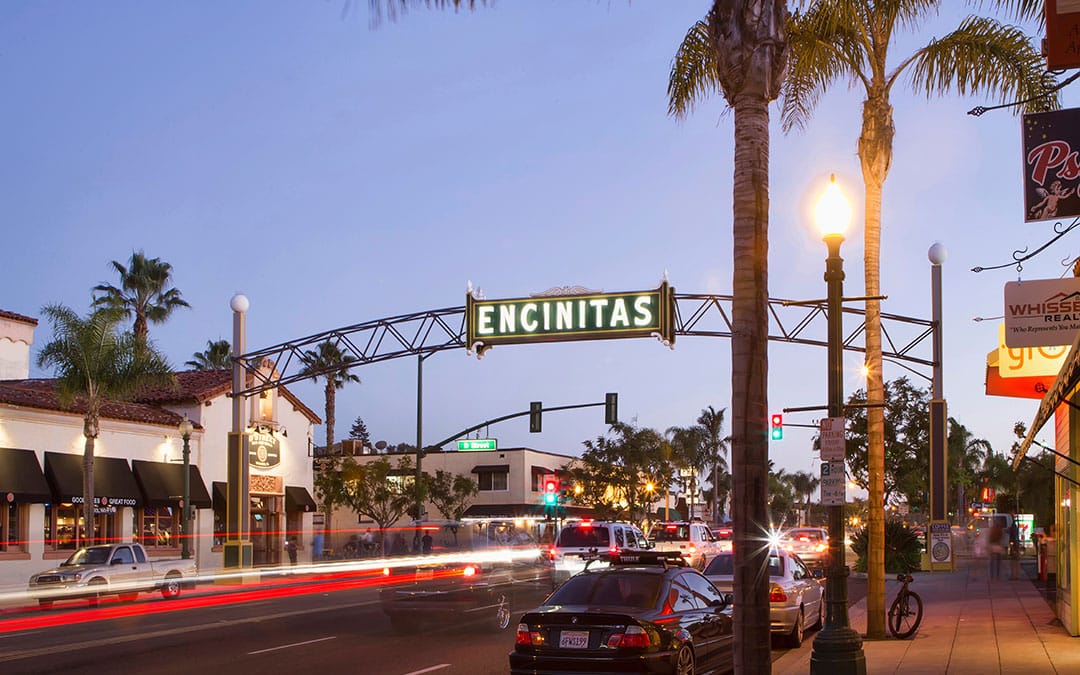 Median household income: $103,842
Unemployment rate: 2.8%
Search Encinitas homes for sale
For more info, contact our Encinitas Office
Head inland just a bit to find equestrian communities, or venture to the coast for some sand and surf. Home to delicious hole in the wall restaurants, local farmer's market, hiking, biking and a funky yet warm hometown feel, Encinitas is an amazing place to settle down and purchase some San Diego real estate. Ranging from grand estates to cozy single family homes, homes or sale in Encinitas offer great pride of ownership for locals. This beach town is smaller than others which means fewer houses for sale on the market than other cities, so keep a close eye on Encinitas real estate if you're interested in buying!
Poway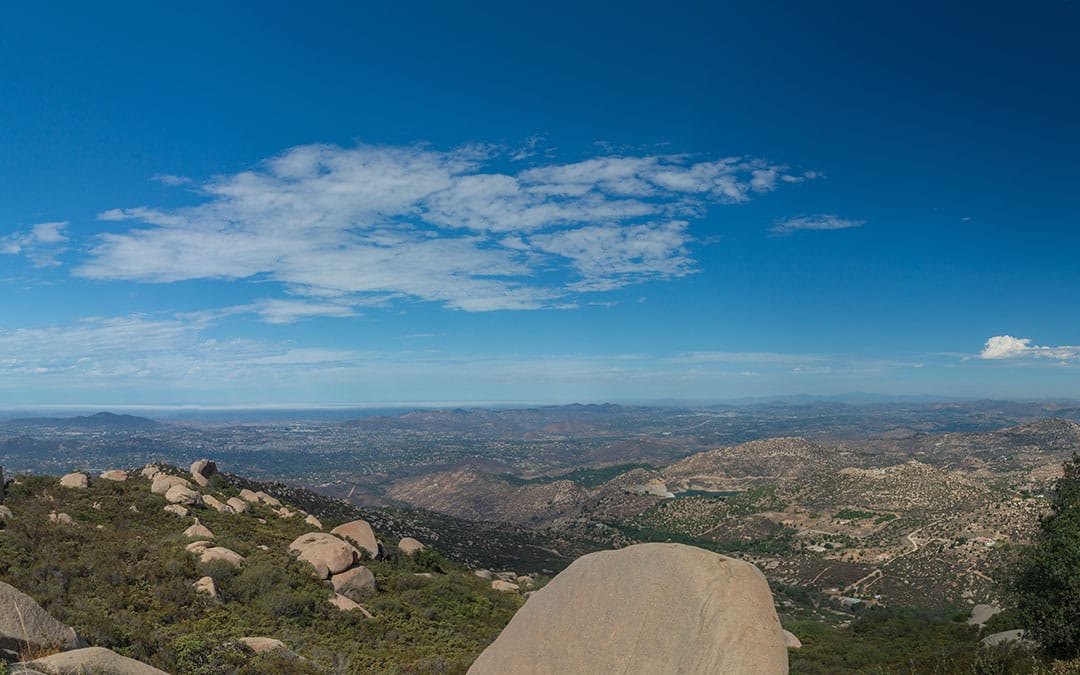 Median household income: $102,338
Unemployment rate: 3%
Search Poway homes for sale
Poway started as a farm town, and still shows those origins today. The northern half of the city still has a lot of small farms and equestrian homes for sale. In fact, the city describes itself as "the city in the county" because of its mix of rural and urban real estate. Poway features highly rated public schools, a low crime rate, and proximity to many high-tech and research and development firms.
Fallbrook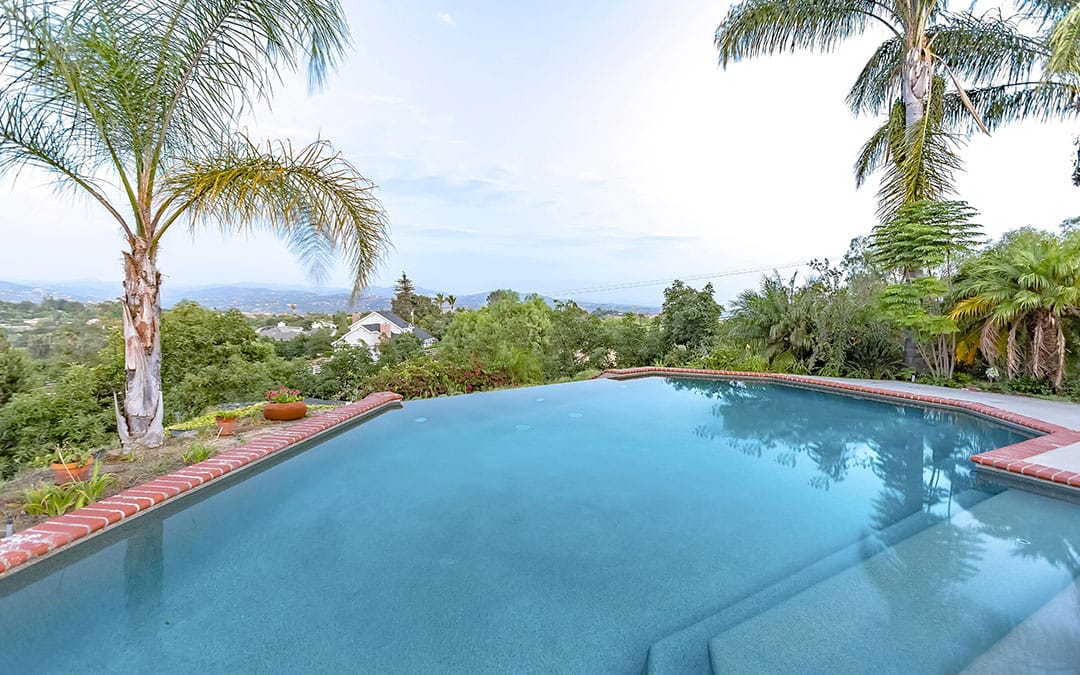 Median household income: $56,468
Unemployment rate: 3.4%
Search Fallbrook homes for sale
Fallbrook is a naturally beautiful city and as such, more isolated from the majority of houses for sale in San Diego County. Live Oak Park, De Luz, and the local wine country is a sight to behold, and several resorts in the area are used for wedding venues and formal gatherings. If you're looking for a small town feel and affordable homes for sale in San Diego, Fallbrook is an amazing choice. And don't forget the annual avocado festival – it's a must visit!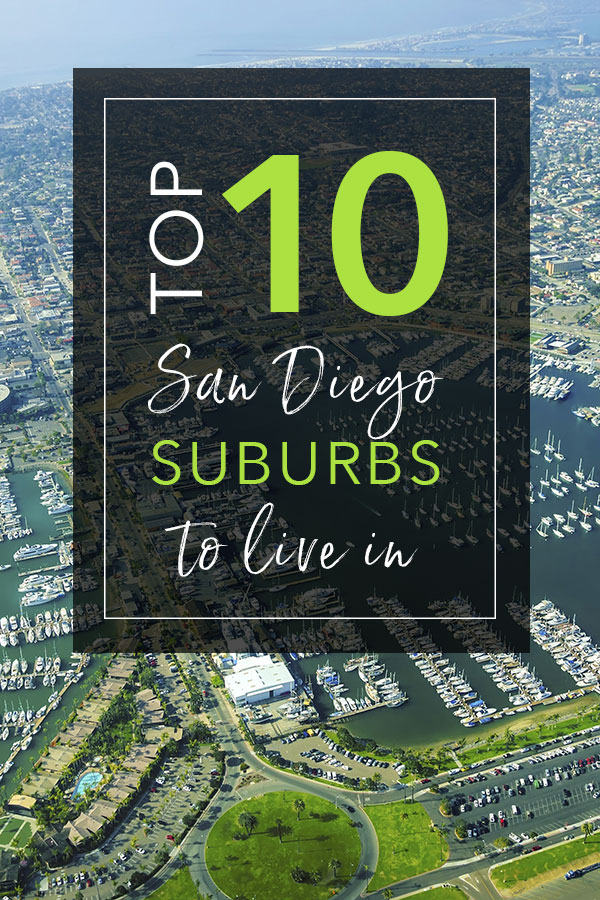 Ramona
Median household income: $68,458
Unemployment rate: 3.2%
Search Ramona homes for sale
This peaceful equestrian community offers a great suburban feel with tons of great homes for sale and local town events to enjoy. While this quiet town may not be hustling and bustling, there are still plenty of adventures to partake in nearby. There are more than 30 wineries within the Ramona Valley, each offering a different vibe and unique set of wines. The city also offers a variety of other spirits, craft beer, and cider to enjoy for example at the Smoking Cannon Brewery. Hidden in the back country, Ramona real estate is the perfect fit for buyers who are looking for a laidback country vibe.
Carlsbad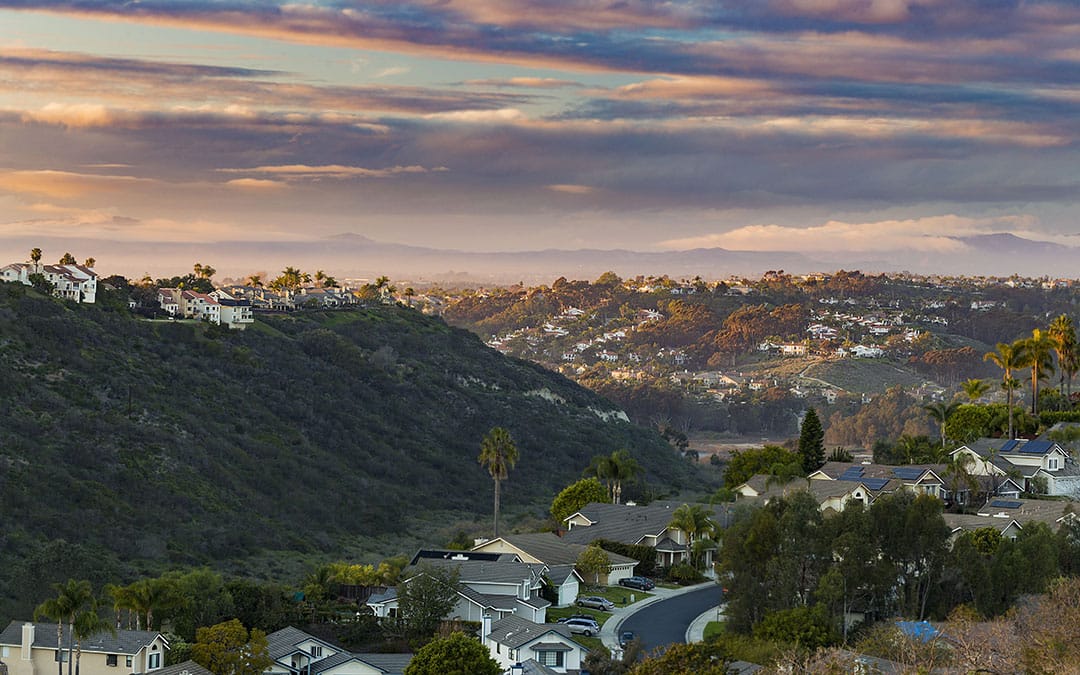 Median household income: $102,722
Unemployment rate: 3.5%
Search Carlsbad homes for sale
For more information, contact our Carlsbad Office.
Famous for the Carlsbad flower fields, this coastal town has so much to offer residents. Featuring seven miles of surf and sand, this diverse town features a wide variety of real estate including newly constructed homes, gated and non-gated communities, condos for sale, affordable housing and houses for rent in San Diego. Brimming with performing and visual arts, Carlsbad has a reputation as an artists community as well, sprinkled with public sculptures, statues, and wall murals for everyone to enjoy.
Santee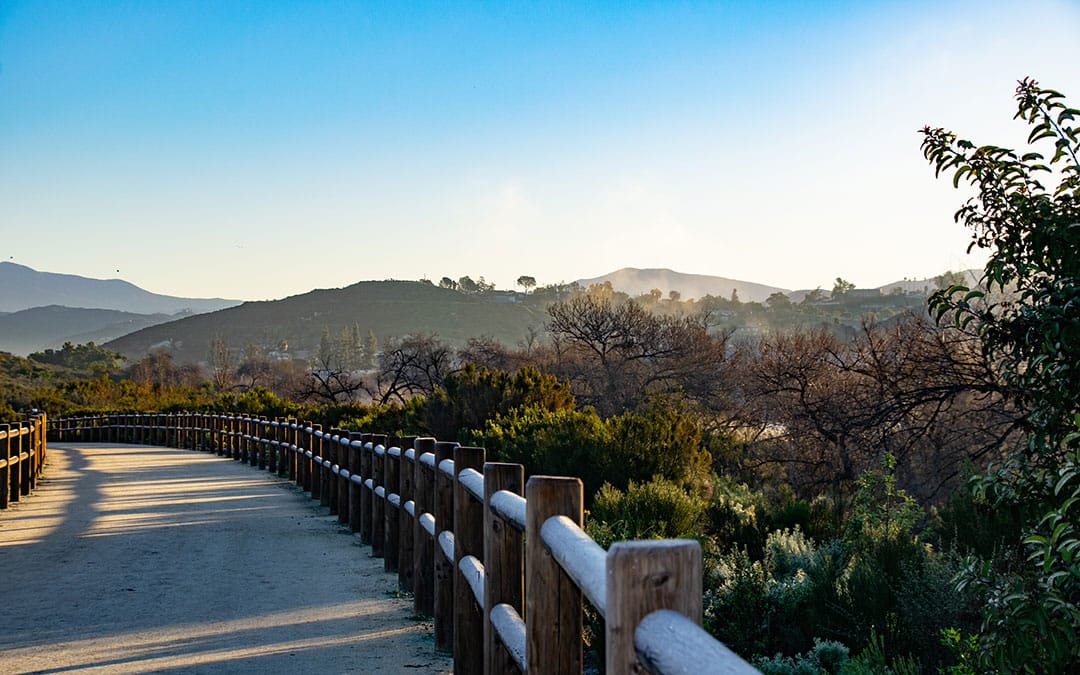 Median household income: $81,430
Unemployment rate: 3.5%
Search Santee homes for sale
This inland suburb of San Diego features lots of parks, highly rated public schools, and is located at the edge of the desert integrated among the mountains. This laidback town is far from the hustle and bustle of downtown and provides residents with a more small town vibe with an emphasis on outdoor recreation thanks to its natural surroundings.
San Marcos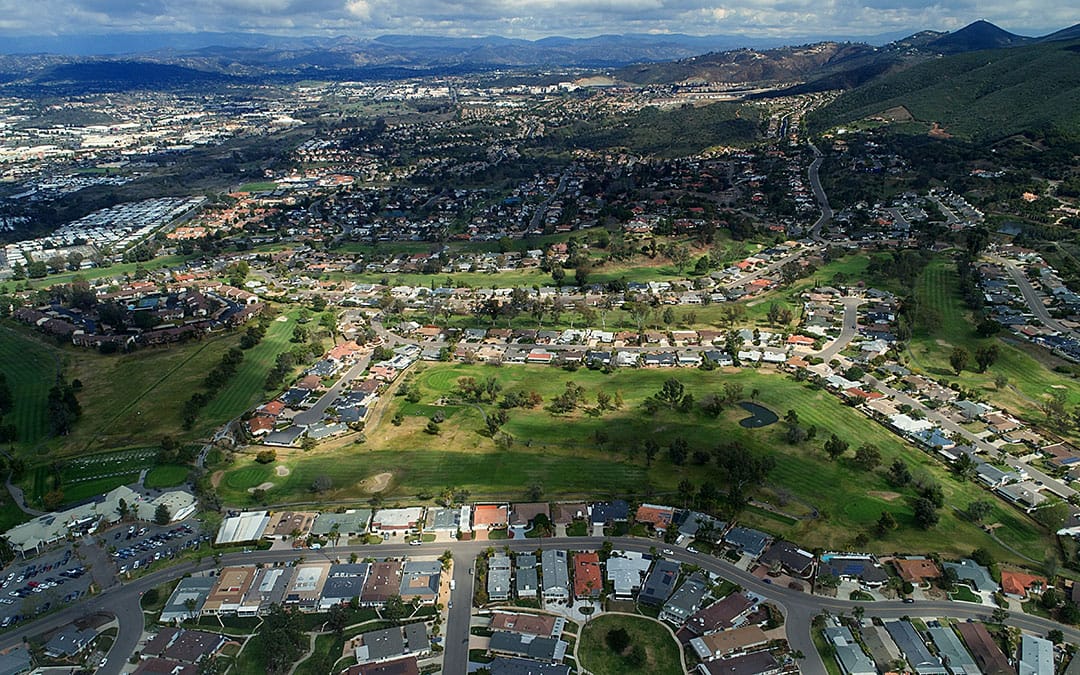 Median household income: $70,417
Unemployment rate: 3.5%
Search San Marcos homes for sale
San Marcos is one of the fastest growing cities in San Diego County. Home several master planned communities, San Marcos provides quality housing with a wide range of prices and designs. Also, if you're interested in land, this city is the place to search. Business friendly with an award-winning school district, San Marcos is one of the top San Diego suburbs to live in.
La Mesa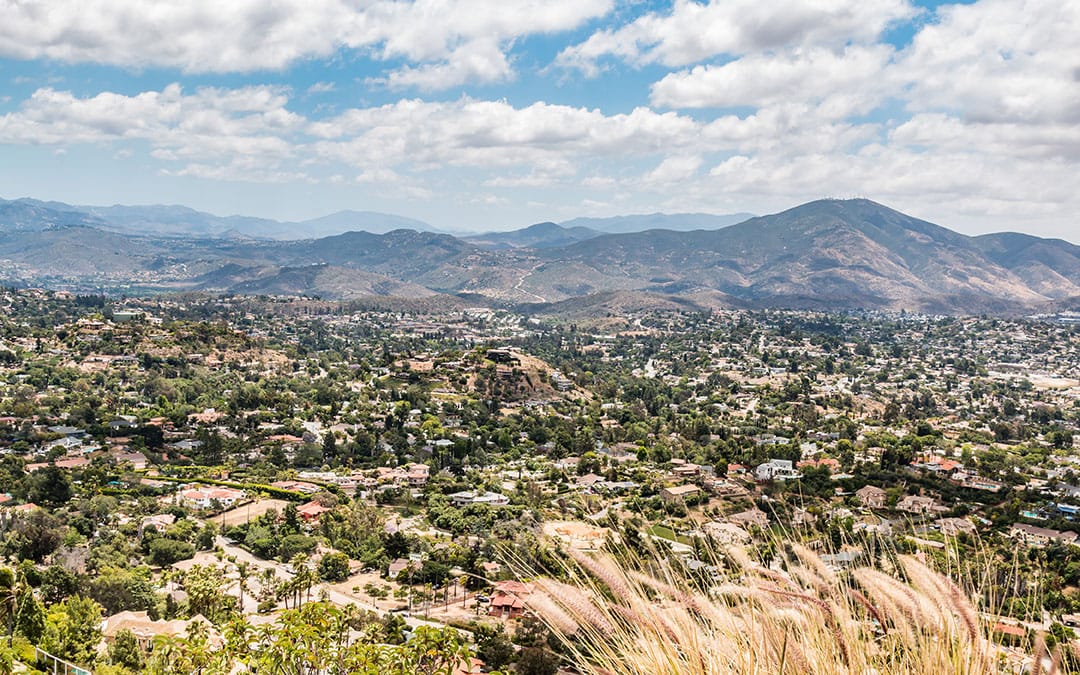 Median household income: $59,629
Unemployment rate: 3.5%
Search La Mesa homes for sale
La Mesa is a great quiet, affordable, safe area not too far from downtown. Beautiful tree lined streets and revamped downtown that has great restaurants.
Real estate in La Mesa primarily features several retirement communities as well as single-family homes, as well as condos.
Related Articles
Search San Diego Homes for Sale
Click here or below to view all houses for sale in San Diego. This entire county is brimming with amazing real estate – you can't go wrong!